It's Time for a SALE!
Perfect always has the best sales, and I'm happy to announce that it's time for one now! The Back to Basics sale is right on time as I know many of my followers have been waiting for this so they can stock up on their favorites.
The Perfect Details about this Sale:
What: Buy any 3 Perfect Brand Products and Save 30%
When: Tuesday 5/19 – Thursday 5/21
Bonus:  Orders Over $49 Get Free Shipping (in the USA)
More Perfect:  You Can Stack my SASSY Code to Save An Additional 10%– so a total of 40% off when you buy 3 Perfect Brand Products!
MY Favorites From Perfect: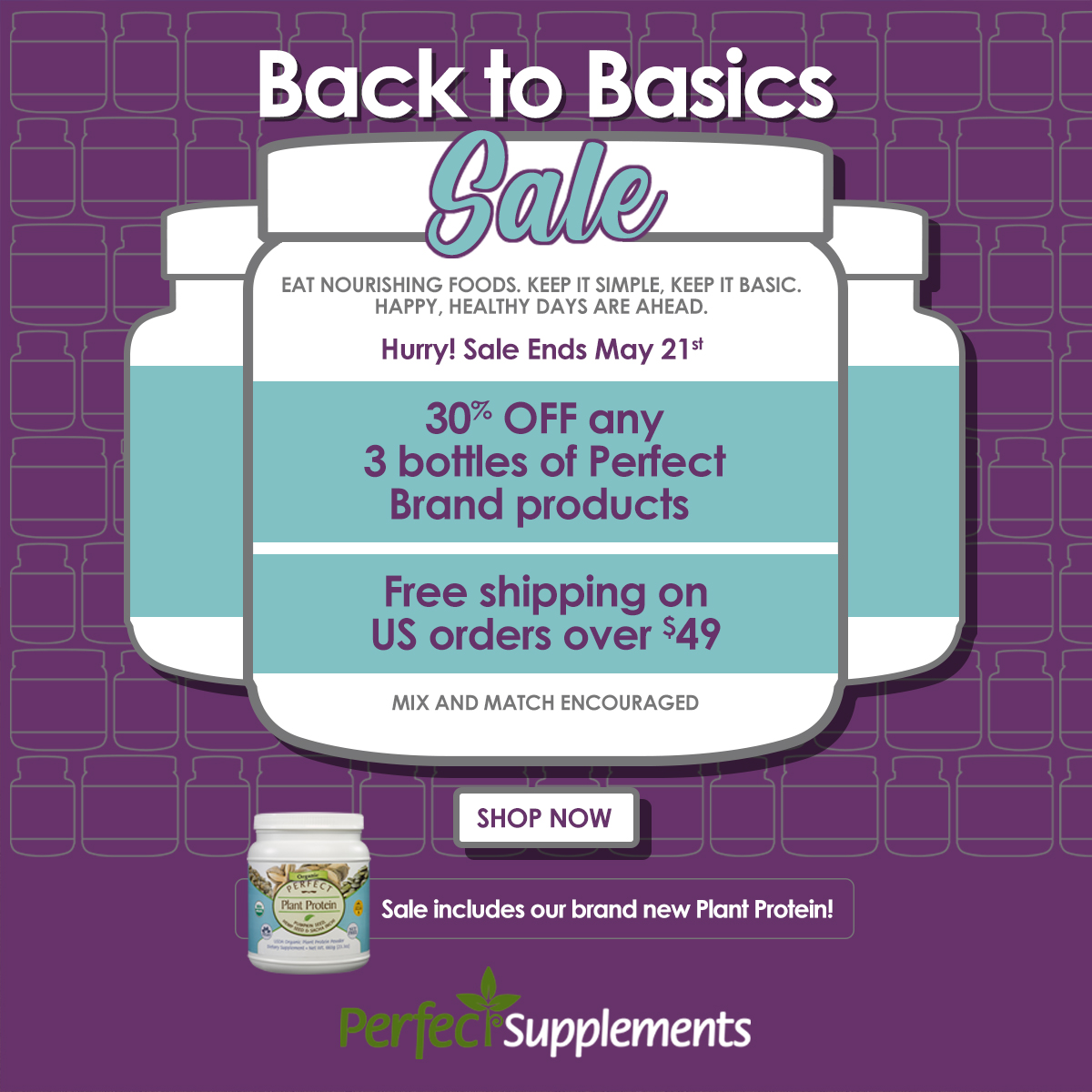 Why Stock up on Perfect brand items?
Save some serious money during these trying times by buying in bulk
Reduce our carbon footprint (Perfect can send less boxes when we make larger orders, instead of ordering 1 thing each month)
It's the perfect time to stock up on shelf stable superfoods, since supply issues can be challenging right now.
This will also help to protect the safety of Perfect's incredible shipping department (easier to social distance when putting together shipments with 3 bottles, then having to run around and put together many more shipments with 1 or 2 bottles).